Contract Renounce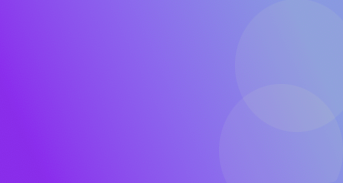 Contract Address
0x82f395...5a1A
Safu Release
Safu Release #12
Platform
ETHEREUM
Contract Type
Smart Contract
About Project
Unleash the Power of the Ultimate ERC20/BSC Trading Bot: The APEX Sniper 🤩 Are you tired of missing out on hot new tokens just as they hit the liquidity pool? Do you want to maximize your cryptocurrency gains, without wasting valuable time and resources? Say hello to your ultimate weapon in the ERC20/BSC token trading world, faster than ever – the APEX Sniper! 🤝Join APEX to find out more! ✅4Chan ✅MOONTOK ✅ Twitter & Telegram marketing ✅ AMAs ✅ Coinsmerge AMA ✅ Showcase Sniper BOT ✅ ChinaWhale Marketing ✅Sniper BOT release during launch ✅ ChinaWhale Marketing ✅ Coinzilla ✅ CMC & Coingecko listings ✅ Post marketing Influencers ✅Liquidity Locked for 366 days ✅Team & Advisors token locked
Token Information
Total Supply :
105,000,000
Contract Address :
0x82...5a1A
Compiler :
v0.8.19+commit.7dd6d404
Contract Created :
Jun-26-2023 14:59:00 AM +UTC
Contract Language :
Solidity
Owner & Deployer Information
Owner Address :
0x00...0000
Deployer Address :
0x8b...42a0
SAFU Information
Overview SAFU information
The project has done KYC with Pinksale
The project has been audited by Revoluzion
BlockSAFU will retain ownership of the contract for 7 days
The contract has a start trading function controlled by BlockSAFU
Contract has no mint function.
Listing rates are the same as PinkSale pool rates
The contract has passed the Blockchain Testnet test
The contract has passed the simulation test of 10,000 random transactions.
The liquidity lock time is 366 days
No unlock tokens in the first 30 days from listing.
The owner can not increase taxes in the first 7 days from listing.
Tax cannot be higher than 10% buy.
Tax cannot be higher than 10% sell.
Tax cannot be higher than 10% transfer.
Tax / Fees Information
All information about tax information
Buy Tax Information
Tax on buy information
Current Buy Tax/Fees: 4.00%
Sell Tax Information
Tax on sell information
Current Sell Tax/Fees: 4.00%
Transfer Tax Information
Tax on transfer information
Contract Detail
All information about contract detail
Loading...
Contract Inheritance
Information about contract inheritance and relation

Token Metrics Information
Information about token metrics alocation
Website Information
Information about project website
SSL Provider
Let's Encrypt
Speed Information
First Contentful Paint: ms
Fully loaded Time: ms
Function Summary
All information about function summary
Disclaimer
This audit provides a technical evaluation of the associated project's smart contract. It aims to enhance security and value perception but does not guarantee safety or profitability. The audit isn't an endorsement of the project and doesn't absolve investors from conducting their due diligence.

Liability for any losses related to the use or interpretation of this audit is expressly disclaimed. Investing in blockchain and cryptocurrency projects inherently involves risk, and investors should only commit funds they are prepared to lose.

Investors are strongly advised to "Do Your Research" (DYOR). Here's a simplified checklist to guide the DYOR process:

1. Research the project and team.
2. Review audits and code.
3. Analyze token metrics and unlock dates.
4. Verify self-contribution in the launchpad pool.
5. Understand the token's functions and features.
6. Investigate token explorer comments.
7. Assess community activity and reviews.
8. Verify partnerships and compare the roadmap with the team's capabilities.
9. Trust your intuition and evaluate risks.